Interview Request for your academic paper
You are currently writing an academic paper, e.g. Bachelor or Master thesis, and looking for insights from an specialist inside the energy field?
We are happy to help out! Our experts related to electricity production, distribution, sustainability as well as international energy markets are sharing their insight through interviews.

To potentially conduct an interview, send us the following details for clarification:

Topic of your paper 
A summary of your questions
CV
Preffered time period
Please note that due to the high interest in the energy field and correspondingly large number of requests, we unfortunatly cannot provivde eneryone with an interview. Thank you for your understanding.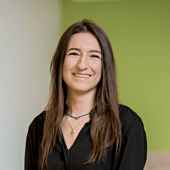 Contact
Sibel Aytanc
Talent Attraction Manager – Human Resources
About Axpo Group
Axpo has the ambition to enable society to have a sustainable future with innovative energy solutions. Axpo is Switzerland's largest producer of renewable energy and an international pioneer in energy trading and in the marketing of solar and wind power. More than 6,000 employees combine experience and know-how with a passion for innovation and the joint search for ever better solutions. Axpo relies on innovative technologies to meet the ever-changing needs of its customers in over 30 countries in Europe, North America and Asia.
Interview Request for your academic paper
Loading application form